Image courtesy Oscar Mayer
Cold-cut Brand Oscar Mayer is welcoming a new era for its Wienermobile—which will see the famed vehicle renamed for the first time since it first appeared on roads in 1936. Now, the newly-dubbed Frankmobile will pay homage to the company's latest 100% Beef Franks.
This change is what will be rolled out in the form of a fleet of six vehicles, comes as the brand debuts an improved, tastier recipe for meat lovers, featuring hot dogs made with a "more balanced flavor profile" and "iconic beefy taste."
The new-designed Frankmobiles will boast a series of "bun-derful" elements, including saucy exterior decals, Frank Whistles (formerly Wiener whistles), and a rebranded class of Hotdoggers that will take their place behind the wheel, only now known as Frankfurters.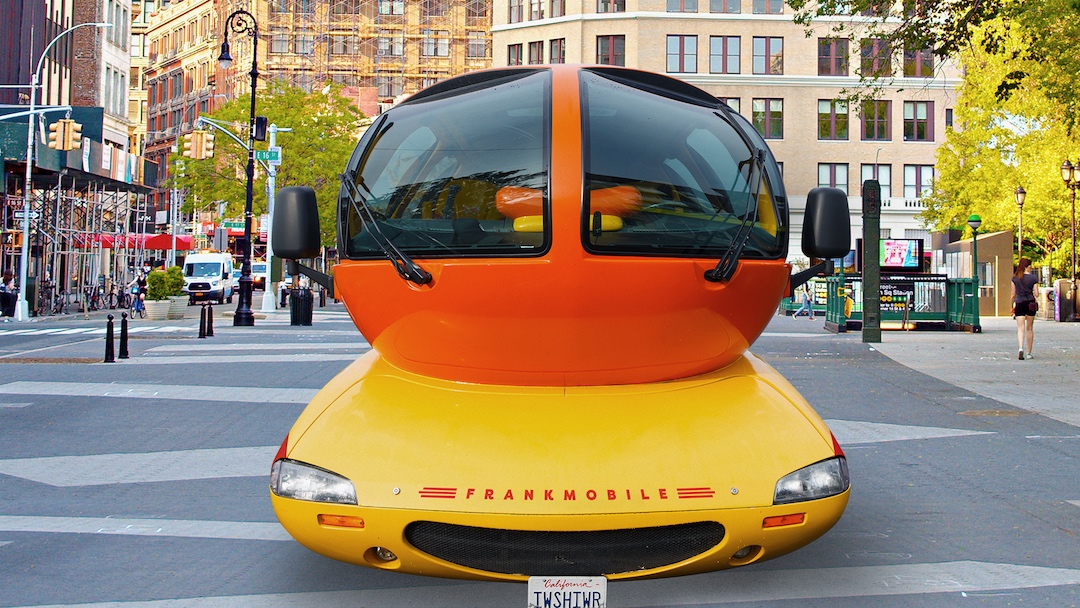 Image courtesy Oscar Mayer
If you're named Frank, be sure to stop by the processions if you're in the area, as the vehicle will be giving out coupons to anyone bearing the same name to redeem a free pack of Oscar Mayer 100% Beef Franks. Be sure to adhere to the vehicles' "Please Do Not Lick" stickers!
"The Wienermobile is a beloved American icon that has been sparking smiles and driving craveability for our iconic delicious wieners for nearly 100 years," said Stephanie Vance, Associate Brand Manager at Oscar Mayer.
"This summer, it's Our 100% Beef Franks are a fan favorite. When Oscar Mayer makes anything, we prioritize taste over everything, so no matter what kind of hot dog you enjoy this summer, if it's Oscar Mayer, you know it will be 100% tasty," she added.
This post is also available on Instagram
[via Oscar Mayer, images courtesy]